Adobe Lightroom is a commercial enterprise-class image editing software for professionals photographers.
Adobe has packed it with dozens of features that enhance a photographer's workflow and improve their productivity.
Although it has an affordable paid subscription per month, you should consider open-source and free alternatives.
Therefore, in this article, we collected the best open-source and free alternative for Adobe Lightroom. However, you should consider certain limitations and different workflow if you are an avid Lightroom user.
Best Open-source alternatives for Adobe Lightroom
Darktable is a real open-source competitor for Adobe Lightroom, as it contains similar features and workflow. However, it may require some time to learn and use.
It offers non-destructive photo editing for raw and non-raw images, GPU accelerated image processing (which works seamlessly on my MacBook Pro Silicon M1), and a productive navigation system as well as colors management.
If you are a Lightroom user, certainly you will like DarkTable as it has a similar interface, navigation, a set of matching shortcuts that improve its usability.
But be aware, you may need to search for some tweaks to add a watermark and export settings and editing options.
The main reason why we add DarkTable on top of this list is: It has modules and a great automation system that makes photo editing ablaze.
darktable works on Linux, Windows, macOS (with M1 support).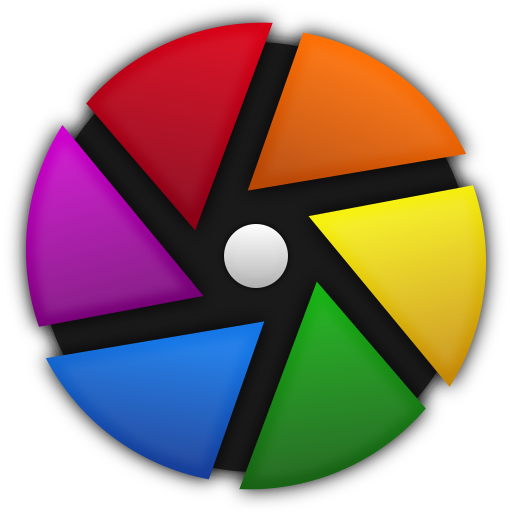 RawTherapee is a multi-platform open-source (Libre-free) raw photo processing system. It comes with a rich set of features designed for productivity and usability.
Like DarkTable and Adobe Lightroom, it is a non-destructive photo editor with a 32-bit processing engine and full HDR and Raw image support.
RawTherapee offers a binary software package download for Windows (64-bit) macOS and Linux users.
LightZone is an open-source full-featured image processing software capable of editing raw image files with its powerful raw profiling center.
As one of the oldest competitors to Adobe Lightroom, it has a strong community of users and developers who pack the project.
LightZone is a free and open-source professional digital darkroom package for Windows, Linux, and macOS.
It supports non-destructive photo editing, RAW processing, and editing, batch processing, image rating with a star system and offers a large list manager.
DigiKam is yet another open-source photo processing and editor software built to manage a large collection of images (up to 100,000 photos) with its dynamic workflow.
DigiKam features include: search, filtering and album management, batch processing, tags and label management, picks and stars system, advanced color management, sharing options, MIME type filters, slideshow, colors search,  metadata manager, and more.
The software is totally free and runs on Windows, macOS, and Linux.
PhotoFlow is a non-destructive RAW image processing system that uses code from DarkTable and RawTherapee with VIPS libraries which offer fast image processing and makes use of GPU-powered machines.
You may not see a huge difference in image processing between it and DarkTable and RawTherapee, however, it offers more complex layer management and GIMP integration as a plugin.
PhotoFlow is available for Linux systems (Ubuntu, Arch Linux, Linux Mint), macOS as a DMG image, and offers a Windows 32-bit installer.
Experienced users can also build it from the source.
GIMP is actually an open-source Adobe Photoshop alternative, but many do not know that it has a batch processing mode that helps photographers automate their photo processing.
GIMP stands for: GNU Image Manipulation Program is as its name suggests: an Open-source Libre Photo/Image processing software.
It stands as the oldest Libre competitor for Adobe Photoshop, as it can run on Linux, Windows, and macOS.
GIMP comes with a large set of filters, advanced layer manager, brushes manager, and modular system with a large library of plugins.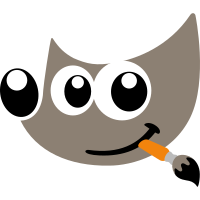 Rawstudio is yet another free and open-source RAW image editing software with professional features which include batch processing, full DNG color profiling, image tagging, secondary monitor support, automated file naming, and multithreaded processing.
Features:
Intuitive GTK+ interface
Full DNG Color Profile support
Batch processing
Tethered shooting
Various post-shot controls (white balance, saturation and exposure compensation among others)
Easy and flexible copy&paste settings between images
Develop images directly on storage card
Image tagging and sorting
Automatic lens distortion correction
Advanced noise reduction
Unique intelligent sharpening
Chromatic aberration and vignetting correction
Exposure mask
Cropping
Straighten
Full-screen mode
Secondary monitor support
Image location independent
Automatic file naming based on EXIF information
32-bit float point precision image processing
Optimized for and SSE and SSE2 (detected runtime) and fully multithreaded
And much more...
Filmulator is a fairly new open-source RAW photo editor. It offers a Linux AppImage package and a Windows installer. Experienced macOS users can build it from the source.
The project is under active development, but it is supported by a good community of developers.
Filmulator accepts raw files from cameras and simulates the development of film as if exposed to the same light as the camera's sensor. For various reasons, this inherently brings about several benefits:
Large bright regions become darker, compressing the output dynamic range.
Small bright regions make their surroundings darker, enhancing local contrast.
In bright regions, saturation is enhanced, helping retain color in blue skies, brighter skin tones, and sunsets.
In extremely saturated regions, the brightness is attenuated, helping retain detail e.g. in flowers.
9- PhotoDemon
PhotoDemon is a lightweight free open-source portable photo editor for Microsoft Windows. It has a simple interface similar to Adobe Photoshop.
PhotoDemon offers batch processing with full darkroom options and features. Its compact size and portability allow it to run directly from USB devices without the need to install it.
The program works seamlessly on Windows from Windows XP until Windows 10.
Graphite is a unique open-source new project for vector editing and raster editing with non-destructive options.
You may say it combines all options of Adobe Photoshop, Adobe Illustrator, and Houdini in one package.
The main reason why we added it to this list is its smooth workflow as well as its promising features.
Another unique feature for Graphite is that it is a web application that does not require desktop install and runs smoothly within all modern browsers.
The project is under continuous development and upgrades, so expect new features and improvements.
11- Photivo
Photivo is a free, open-source photo processor that handles RAW images and all sorts of common raster image file extensions.
Photivo works with GIMP and offers non-destructive 16-bit processing with its customized batch mode. It is intended to work as a part of the workflow with other photo editing software like digiKam, F-Spot, Shotwell, and GIMP.
The app is available for Windows, Linux, and macOS.
12- bitmappery
bitmappery is an open-source web-based non-destructive photo editing software. All it needs to run is a web browser. It supports editing local image files or imported photos from Dropbox.
It is a quite nifty solution for quick projects and developers.
bitmappery offers layer management, transformation options, history, state management, undo/ redo options, and more.
Paint.Net is an open-source photo manipulation software for Windows. It includes dozens of special effects, filters, and styles.
Like Adobe Photoshop, it offers a tabbed document interface, layer management, and advanced history manager.
Unfortunately, It does not support RAW image editing, non-destructive photo editing, and batch processing. However, it can be useful for photographers.

Extra
Hugin is a lightweight open-source panorama and photo stitching creator, it is not an Adobe Lightroom alternative, but we find it very useful for photographers, so we added it as an extra.
The first release of Hugin was released in May 2003, since then, the project has gained popularity among professional and semi-professional photographers.
Hugin is available for Linux (Ubuntu, Debian, Fedora, Linux Mint, Arch Linux, Manjaro), Windows, and macOS.

Conclusion
There are a good deal of Open-source Photography Workflow solutions and Adobe Lightroom alternatives. Most of them are rich in features and can be used directly with any project, or even customized to meet the special cases whenever needed.
Open source tools are no longer "secondary" tools that are only used when no budget is available to purchase premium ones, instead, they are taking over the entire proprietary software market, and becoming the default mainstream option, thanks for being full of features and being high-quality as we have seen in this list article.
If you have any additional software you would like to see in this list, then we would love to hear about them in the comments.
Related Articles in List