Mastodon is a free, open-source, decentralized microblogging network that allows users to create their own servers, known as "instances". It functions similarly to Twitter, but with some key differences and advantages.
The primary advantage of Mastodon over Twitter is its decentralization. This means that no single entity controls the entire network. Each instance has its own rules and moderation policies, which allows users to choose an instance that aligns with their values and needs. This decentralized structure helps combat the issues of online harassment and censorship that are common on centralised platforms like Twitter.
Mastodon also has a more feature-rich interface compared to Twitter. It allows users to write posts, called "toots", with up to 500 characters, compared to Twitter's 280. It also supports content warnings and allows users to hide images behind a "sensitive content" filter, which can make the platform more inclusive and user-friendly.
In addition, Mastodon respects user privacy. Unlike Twitter, it doesn't rely on advertising for revenue and therefore doesn't track user data for targeting ads.
In conclusion, while Twitter has its advantages in terms of user base and popularity, Mastodon offers a unique, user-friendly, and privacy-respecting alternative for those looking for a different social media experience.
In this list you will find the best open-source Mastodon clients, for Web, macOS, Linux, iOS, and Android.
Elk is a free, open-source, and agile Mastodon web client. It is built on several technologies, including Vite, Nuxt, Vue, VueUse, Pinia, Vue Macros, UnoCSS, Iconify, Masto.js, shiki, and vite-plugin-pwa.
MetaText is a free and open-source Mastodon client for iOS.
Ebou is a cross-platform Mastodon client, written in Rust and using the Dioxus UI library. It runs on macOS and Windows, and potentially on Linux.
It offers a unique microblogging experience by grouping new Toots by author and displaying them in a user interface similar to modern messaging platforms like Telegram, iMessage, or WhatsApp.
Phanpy Minimalistic opinionated Mastodon web client.
Features
👪 Multiple accounts
🪟 Compose window pop-out/in
🌗 Light/dark/auto theme
🔔 Grouped notifications
🪺 Nested comments thread
📬 Unsent draft recovery
🎠 Boosts Carousel™️
⚡ Shortcuts™️ with view modes like multi-column or tab bar
#️⃣ Multi-hashtag timeline
Dodo is an open-source multiplatform client specifically tailored for Mastodon, one of the emerging social networks. It is meticulously written in the modern, statically typed programming language, Kotlin.
This client is designed to be accessible and user-friendly, making it easier for users to participate in the Mastodon community. It is particularly ideal for the vibrant community of androiddev.social, where developers and enthusiasts come together to share ideas, experiences, and the latest trends in the world of Android development.
A TUI for Mastodon with vim inspired keys. The program has most of the features you can find in the web client.
Press C to create a new toot and N to focus on your notifications.
Mastodon client app for Android phone/tablet.
Features
Multiple account
Multiple column with freely rearrangement
Pseudo account that can read instance timeline without login
Cross account action that can fav/boost/reply toots or follow users over accounts/instances
Emoji same glyphs as the PC browser version
Custom emoji fully supported
Tablet mode that shows multiple columns at once
Many filters media TL, app mute, word mute, regex filter, etc.
Auto CW that folds very long texts automatically
Push notification (Google Play service required. if not found, this app uses pull notification 15 min period.)
Relatively fast support for Mastodon's new feature
This is a free and open-source lightweight Android app for Mastodon.
Features
Access to statuses, users, lists, and trends
Real timelines (reverse chronological order)
Customizable theme
Media, link and poll viewer
Status filter
Emoji picker
Multi account support
Push notification support
Proxy support
This is an open-source application is the SNS client (Twitter, Mastodon, Pleroma) for Android.
Supported Android version is Android 4.4~9.0
Using REST API
Supported multiple account
Material design
Gomphotherium is a command line Mastodon client that offers both a Command Line Interface (CLI) and a Text User Interface (TUI). It is designed to be used at a maximum width of 80 characters and is ideally used as a sidebar-style program inside tmux.
This is a free an open-source Mastodon client. It features Markdown support, BBCode, Bookmark, and more.
DOStodon is a Mastodon client for MS-DOS, implemented in JavaScript.
Tootbot is a free and open-source Mastodon client for iOS.
An experimental multi-account Mastodon Web client written in Elm.
Brutaldon is a Web 1.0, brutalist web interface for Mastodon and Pleroma. It's not a social networking server, but a client that runs on a web server and is accessed through a browser. It works well in text-mode browsers like Lynx, w3m, or elinks, and in graphical browsers like Firefox. It operates without JavaScript, but if available, JavaScript can enhance the user experience.
Halcyon is a free and open-source webclient for Mastodon and Pleroma which looks like Twitter.
Features
Twitter like UI, familiar interface.
Able to use on all instances.
No tracking, No ads.
Supports multiple languages.
Privacy-friendly video embeds.
Full support for Mastodon polls.
Share links using Halcyon.
Whalebird is a desktop client for the Fediverse, supporting platforms like Mastodon, Pleroma, and Misskey.
It offers features such as desktop notifications, streaming updates, numerous shortcuts, and a user interface similar to Slack. It also supports multiple accounts and color themes, and can be customized to user preferences.
Additionally, it supports proxy servers, with the ability to load OS proxy configurations or apply a specific proxy only to Whalebird.

Planiverse is a meticulously designed, minimalist front-end for Mastodon, Pleroma, or any other platform that supports the Mastodon API. It does not require JavaScript, which sets it apart from many of its contemporaries.

In the early days, the Web was primarily a platform for delivering documents. Over time, it has evolved into a robust application platform. While this evolution has been advantageous for those who prefer everything to be an application, it has posed challenges for those who don't share this preference.
For instance, if you are using an older computer with limited resources, a text-only browser due to personal preference or accessibility needs, or if you simply prefer to have JavaScript turned off for security or performance reasons, the modern web can feel inaccessible or overwhelming.
This is an open-source FLOSS multi-account Mastodon and Pleroma desktop client for Windows, Ubuntu Linux, and macOS.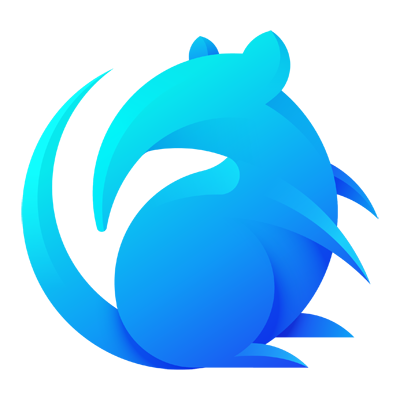 Naumanni is a Web user interface specially designed for Mastodon. Just like Mastodon, users can easily launch from Docker and install freely. Multiple instances can be managed horizontally, and in addition to easy-to-use SMS-like direct messaging functions, it plans to add AI and end-to-end encryption functions. 
Tusky is a lightweight client for Mastodon, a free and open-source social network server. It supports all Mastodon features, like photos, videos, lists, custom emojis and is designed according to material guidelines.
Android app for Twitter, GNU Social and Mastodon.
23- madonctl - Mastodon CLI client (Go).
Golang command line interface for the Mastodon API.