Cashier software or point of sales software (POS), two different names for the same software which helps store owners keep tracks of their sales.
POS systems are increasingly in use, particularly for any small business, owner-retail, or services which is used to track and process numerous purchases.
Switching to a POS system became an urgent necessity these days. With POS you can allow businesses to increase their functionality and improve customer services, log, track, access real-time data quickly, efficiently, and securely.
How to find the best POS system for your business?
Different POS systems mean more time to choose the beneficial POS software for your business.
These are some points that will help you to choose your POS system:
List the functionality that you need
Specify your industry, the size of your business, your budget
Specify the hardware that you need
Ask for Additional fees, even for a free system
Make good research about the system before working on it
Try to ask people with the same business about the system they used

Top 10 Open-source cashier software solutions

UniCenta is an open-source POS system that boasts a feature set that could rival any paid small business POS, including inventory management, reporting, a CRM feature, and even employee management features.
The solution is a web-based software running on any type of hardware—PC, Linux-powered machine, Mac, or mobile.
UniCenta's powerful POS solution with ERP-custom features for retail, restaurant, clinics, labs, and hospitals.
UniCenta's key Features:
Inventory Management
Layaway Management
Loyalty Program
Retail Management
Tracking Store Management
REST-API for developers
Barcode / Ticket Scanning
Multi-Location
Restaurant POS
Discount Management
You can see this tutorial if you want to use UniCenta.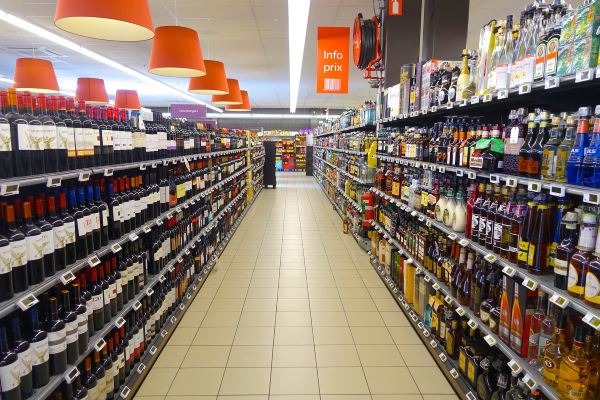 Pangea Open POS is one of the most famous open source POS these days, that supports reports and has a UI, easy to use with graphical markers.
Pangea is running on any type of hardware—PC, Windows machine, Mac, or mobile.
Pangea Open POS is a software designed to work with touch screens with three versions for Restaurants, retail management, and Spa. Pangea Open POS Restaurant is the ideal POS software for cafés, bars, or bistro. Pangea POS Spa has been intended for Spa, Beauty Salon, and Hair Stylists.
Pangea key Features
Retail Management
Sales Tracking
Cloud Hosted
Web-based
Multiple Accounts
Stock and inventory management
Reports Scheduler
Stock notification
Customized UI
Multiple floors and rooms
WallacePOS is an open-source, modern web-based POS system and business management system. It uses the power of the modern web to provide easy-to-use and extensible solutions which are suitable for small to medium businesses.
The program is compatible with ESCP (Epson standard code for printers) receipt printers, cash draws, and standard USB barcode scanners. It works on Windows, Linux, and macOS. It also supports iOS and Android.
It offers a customizable cloud-based POS solution that enables users to manage retail operations for small to medium businesses and retail stores.
WallacePOS key Features
Customizable, fast, and easy to use
Built on proven open-source technologies & standards.
Safe and secure
Customers, Stock, and  Inventory management
A bird's eye view of your business, anywhere with an internet
Cloud Hosted
All statistics in one place
No software installations
Custom receipt design
Store and Retail Management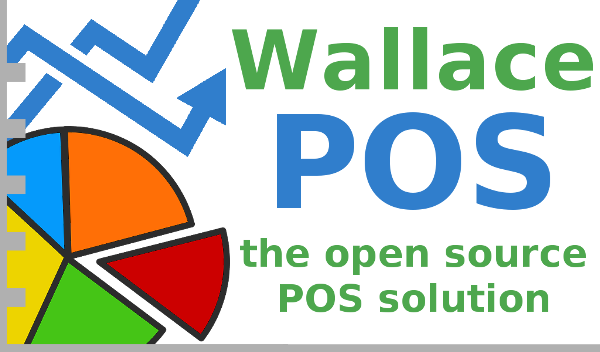 Floreant POS is a free and open-source POS system that has been serving businesses, with no locking, no hidden cost, or no restrictions on using the software.
The system installation process is straightforward as it has an embedded database, runs on Windows and macOS.
Floreant POS is an ideal solution for fast food restaurants, table service, pizza, home delivery, bar, and light retails.
Floreant key Features:
Delivery Management
Online Ordering
Table Management
Works offline
No Installer
Runs on Linux and Raspberry Pi
Reporting/Analytics
Tax management
Modular
Upgrade and add Plugins (pro version)
SambaPOS is a restaurant POS software, that has many features provided while collecting data that can be used to make important business decisions.
It runs on Windows And supports multiple languages.
SambaPOS, solution for restaurants, bars, cafés, takeaway, quick service, fast food, and delivery; with features for customization and reporting.
SambaPOS key Features
Loyalty Program
Retail and delivery Management
Simple, user-friendly design
Sales Tracking
Store and Gift Card Management
Complete customization
Integrated payment solutions
Advanced reporting
Floor plans and table organization
Billing operations
Loyverse provides simple powerful POS software tools for managing small to medium retail businesses. This POS manages inventory, visualizes sales analytics, acquires, retains, engages your customers, and multiplies their average spend.

Loyverse POS is a free mobile POS app, which works for Android and Apple's iOS. Loyverse supports many POS hardware, Such as out-of-box Bluetooth devices like printers, barcode scanners, portable/ mobile printers, table stands, android terminals, POS printers, and many cash drawers.

This leading solution is fit for store, bar, café, street food, food retail, bike shop, coffee shop, health, and beauty center.
Loyverse key Features:
Retail and Store Management
Inventory management
Sales analytics
Employee management
CRM and customer loyalty
Multi-store management
Integrations
Work offline
Barcode Scanning
Cloud Hosted
User Access Permissions
Chromis POS is a free open-source POS software with a kitchen display screen for orders.
It works with multiple hardware such as barcode USB printers. And you can install it for Windows, Mac OSx, and Linux.
Chromis POS is used for shops that use variable sales prices for their products as fish shops.
Chromis POS key Features:
Reporting/Analytics
Loyalty Program
Supports an extensive range of hardware
Screen resolutions from 1024x768
Builtin scripting language, allowing user customization
Barcode supported, including variable price or weight (GS1 standard)
Supports USB printers
Remote Kitchen printing
Use security
Customer database
MinPOS is Point Of Sale free software licensed with many features. You can get free updates forever.
MinPOS is running on any type of hardware—PC, Windows machine, Mac, or mobile, that supports multi-languages.
MinPOS runs well with retail, market, restaurant, hotel, motel, karaoke, nail, and billiard.
MinPOS key features
Retail management
Restaurant management
Hotel - Motel management
Product - Stock management
Customer management
Supplier management
Check-in - check out for employee
Barcode - Draw cash - Receipt printer - MSR - Customer display - Dual screen -Scale
Kitchen Screen Order
Web module for PDA, smartphone, mobile.

OpenSourcePOS is a web-based point of sale application, that is including most required modules to run your business smoothly.
The project meets modern standards and security requirements are offering a faster user experience.
It can be launched on any operating system, including Windows/Linux/Mac.
OpenSource POS has features that can help retails, But it's not suitable for restaurants or hospitality businesses.
OSPOS key Features
Web Interface
Customizable
Reporting on Sales, Expenses, and Inventory
Stock Management
Suppliers and Customers Database
Rewards System and Loyalty Programs
Quotation and Invoicing
Barcode Generation and Printing
Restaurant Tables & Delivery Orders
Multi-language
10- Lemon POS [Linux]
Lemon POS is an open-source Point of Sale software to support multi POS terminals in one single local install, which provides a modern themeable system and easy-to-use Interface, a search panel, a price-checker tool, an administration tool for managing your store, and printed reports.
The target operating system is Linux or any other Unix, your information is safer against virus attacks and lowers the costs in licenses.
Lemon is an open-source Point of Sale software for micro, small and medium businesses, that supports thermal/parallel printers and data logic barcode readers.
Lemon POS key Features
Group or Packs of products
Special Orders [custom products]
CUPS printers support, beautiful tickets
User Roles
Printed Reports
Lock Screen
Suspend/Resume Sales
Currency conversion for multiple currency support
Supports Datalogic barcode readers
Products management
Conclusion
As our article comes to an end, we explore the best open-source PoS solutions that fit for many businesses.
POS software technology provides an easy interface for faster billing during checkout at retail outlets. It supports multichannel commerce, personalized advertisement, loyalty programs, and consumer analytics for better services.