Finding the right icons for your project, is not an easy task, especially when you are looking for something specific to give your project a distinguished appearance and match its specifications, and standards.
You can find many free icons sets out there, however, some of them are not truly open-source or come with a limitation for commercial use.
In this article, we present you with a list of open-source icon fonts, which you can use freely in your personal, and commercial projects.
1- Remix Icon
Remix Icon is a free, open-source, rich icon set of 2271 icons. The icons are classified which you can search or browse to find the right icons that fit your project.
By clicking on the icon, you will get a modal window to help you choose the icon in PNG or SVG format, you can customize the downloadable icon size, and colors easily.
You can collect a group of icons and download them at once, by clicking the directory (folder) icon, which you can export as SVG or as icon font.
2- Feather Icon 286 icons
Feather offers a collection of beautiful icons which work seamlessly with JavaScript projects. Size, stroke, and color can be customized easily before downloading.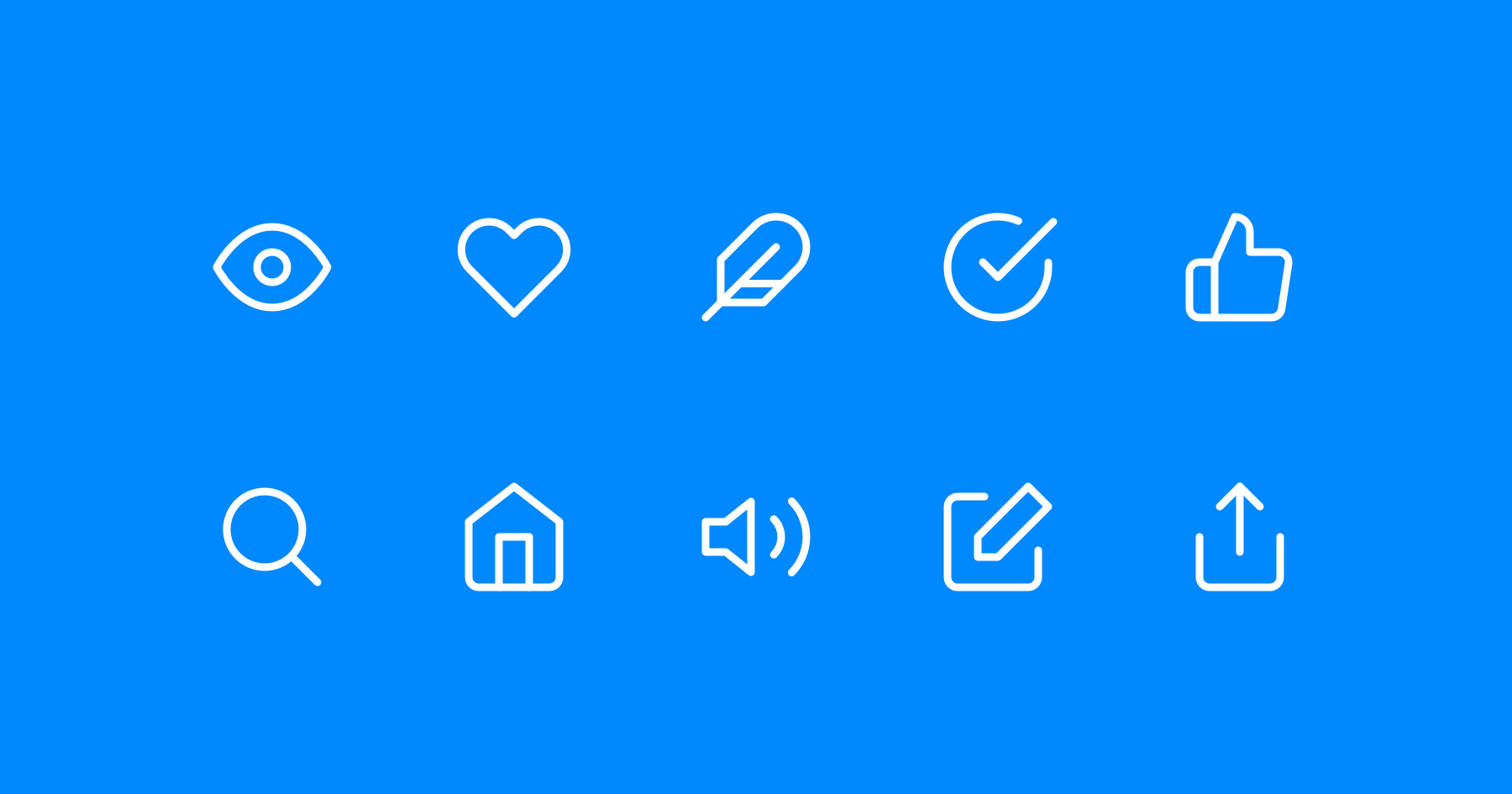 3- Heroicons
Heroicons is an open-source Figma-supported beautiful icon set. It offers filled and outlined icons, and the ability to download the icon as SVG or JSX by just clicking on the item.
Heroicons contains 450+ icons so far, but it is regularly updated with new ones.
4- Iconoir
Iconoir introduces itself as "one of the biggest open-source libraries", It has 974 icons so far, and all are free to use in several formats for Figma, React, Framer, and as SVG or font-icon.
One click on the icon is enough to download it in SVG format.
Iconoir offers detailed instructions on how to use the icon. It is released as an open-source project under MIT license.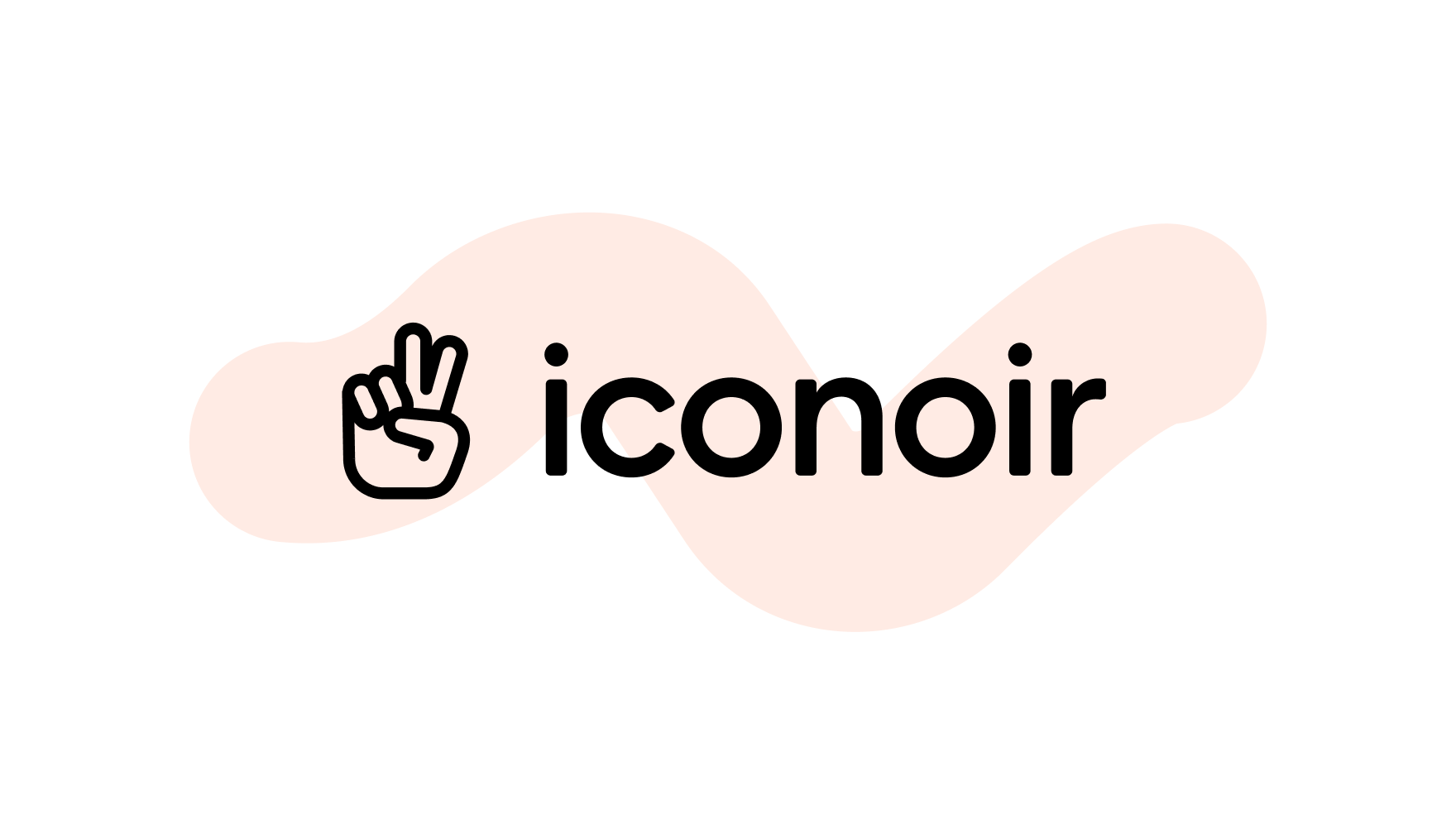 5- Ikonate
Ikonate is a rich unique vector icon set with full SVG support. Unlike its other competitors, the main website is just a demo application is to all the icons and their customization options.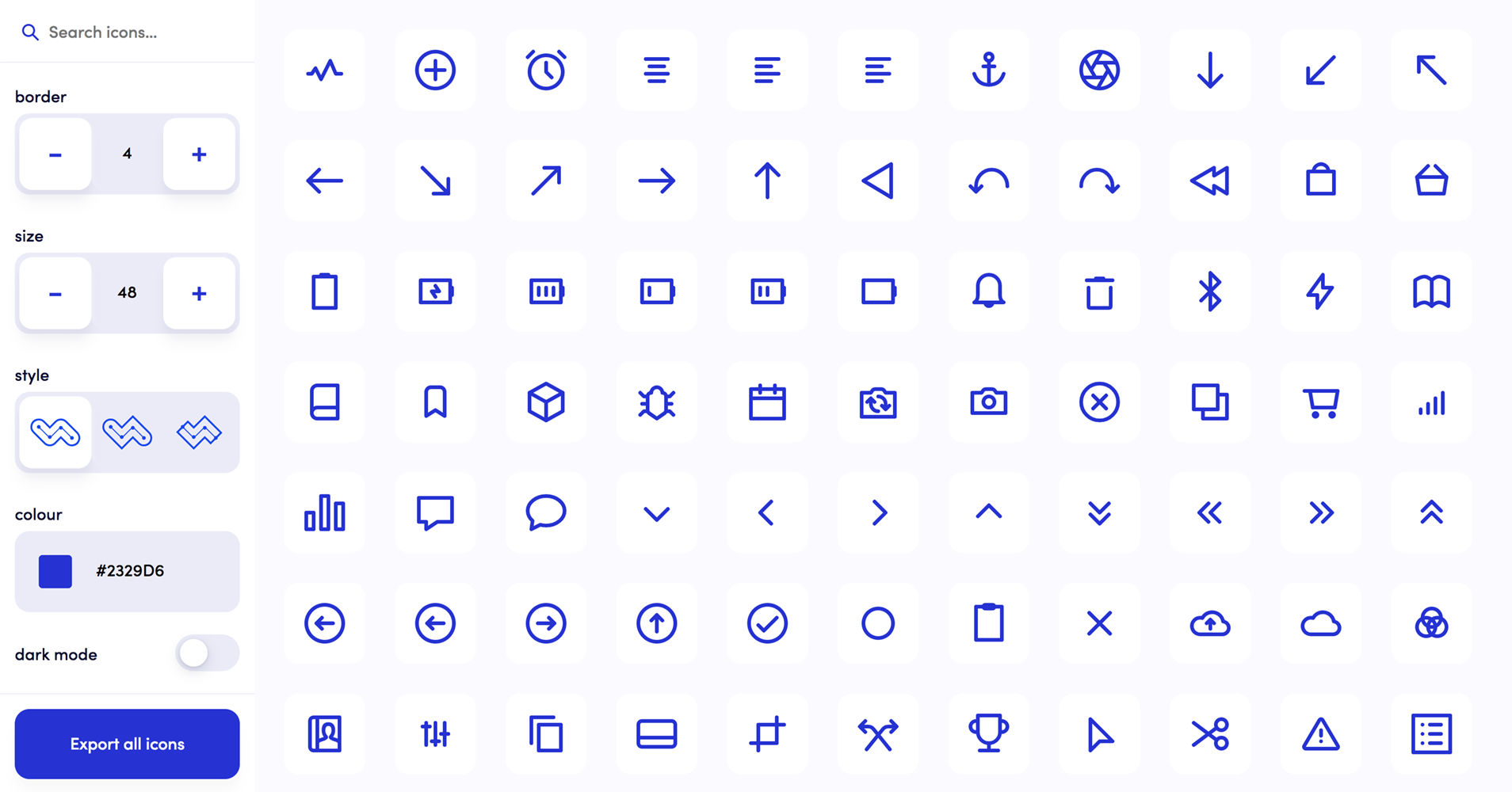 6- Game Icons
Game developers will get excited over this free icon set. More than 4000 icons are available to download and use in SVG and PNG format.
The icon pack is getting updated regularly, so expect new icons now and then.
You can download the whole set and use them under the CC BY 3.0 License.
7- Evil Icons
Evil Icons is a pretty creative and clean SVG icon pack, which is ready to use in Node.js, Rails, Sprockets, Gulp, and Grunt projects.
Evil Icons is released as an open-source under MIT license.
8- Iconic
Iconic is a multi-format large icon set of more than 200 icons. It offers SVG, Webfont, raster formats for web, desktop, and mobile applications.
9- Mono Icons
Mono Icons offers 177 icons in SVG format, which you can download or copy by clicking on the icon. You can download them all as SVG or font files, or even copy the CSS CDN link.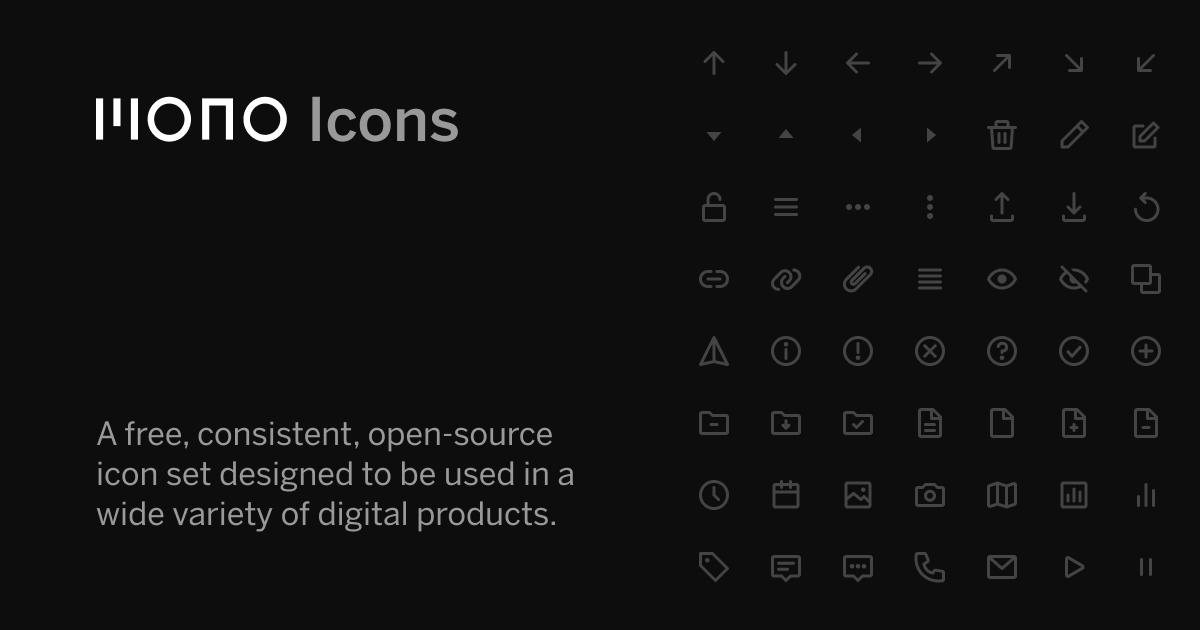 10- Themify Icons
A rich icon set of 320+ icons, inspired by Apple iOS7 icons, Themify icon set is released as an icon font for free and commercial use.
11- Simple icons
If you are looking for a brand icon or a logo, then Simple icons pack is the right for you, it offers about 2110 free SVG icon sets for all popular brands, for anyone to download as SVG or PDF.
12- Dripicons
Dripicons is a free vector line icon created by Amit Jaghu. The icons are available in several formats like PSD, AI, EPS, PDF, SVG, Sketch, and as a Webfont.
Dripicons is licensed under Creative Commons Attribution-Share-Alike 4.0 International which means you can use it under personal and a commercial license.
13- AWS Icons
Amazon Web Services (AWS) include dozens of services, and each has its distinguished design. This icon set offers SVG icons for almost all AWS services and in their respective colors.
To use the icons, just search and find what you want to use, one-click on the selected icon is more than enough to copy the icon in SVG format.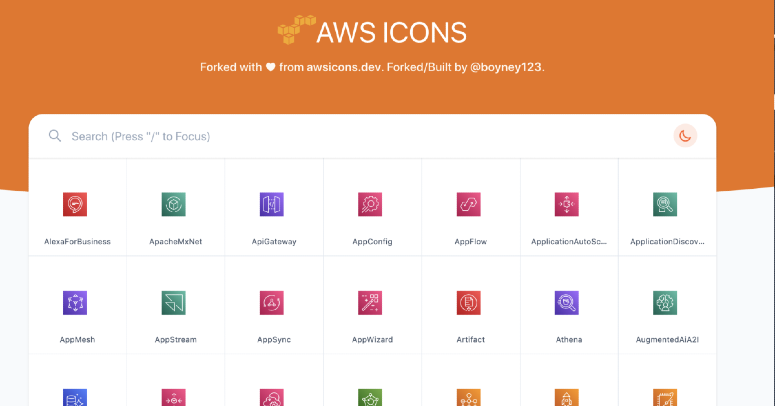 14- OpenMoji
OpenMoji is a collective project of many students and 3 professors and various external contributors.
The set contains close to 3910 emojis, classified under many categories. It also includes flags, different skin tones designs, filled, and outlined designs, and 269 flags.
However, they are emojis, not icons, but we figure they will fit here.
OpenMoji is free to use under the CC BY-SA 4.0 license.
15- mfglabs icon set
mfglabs icon set is a free, open-source extensive icon set created for internal use. It comes ready with CSS files and customization options for size, styles, and attributes.
16- Octicons
Octicons is an icon pack by GitHub, in 12, 16, and 24px. You can copy or download items in SVG, or download them in PDF format. The icons can be used easily with React or Jekyll.
17- Eva Icons
Eva Icons project contains more than 480 beautifully crafted icons for developers and designers to use in their digital products for free.
Eva Icons pack is compatible with the Eva design system which offers fancy design elements for mobile, desktop, and web apps. Eva design system assets are available as component libraries for Sketch and Figma.
18- Material Design Icons
If you like to design your apps using the Material design system, here is a rich Material icon set for you that contains 6200+ icons.
19- Meteocons
Meteocons is a custom icons pack for the weather, it has 40+ weather icons for download in PSD, CSH, EPS, SVG, Desktop font, and a web font.
The icon pack is free to use and comes with a simple font-face setup for web projects.
20- Weather Icons
Here are another weather icons set with highly customizable icons, and 28 moon phases included.
This weather icon can be a save for many designers because it offers a Less and Sass support out-of-the-box.
The new version (2.0) offers 25 new icons, with unique concepts and ideas that we did not see in any other set.
Final thought
Open-source icon fonts are great resources for making a nice-looking app. We covered, a list of open-source, free SVG icon sets with more than 25k icons , hoping to aid designers and developers in their next apps.
If you know of any other open-source icon-font set that we did not mention here, let us know in the comments.