Web-based email clients (or Webmail clients) are the favorite solution for companies and teams. They help keep everything organized, archived on the server, which allow easily management and offer better protection.
Webmail is a web application that allow users to access their email through their web browser. Unlike, desktop email clients, webmail software is installed on a web server, and does not require desktop clients or even operating system to run. The only requirement is a web browser and the internet.
The benefits of using webmail email client are they are:
Accessible from everywhere
They don't require too much setup from the user
Responsive webmail apps works smoothly on small screens for mobile and tablets.
If you are looking for a business suite for collaboration that include a webmail like groupware software, we recommend checking our open-source Groupware list.
In this collection, we offer you the best open-source self-hosted webmail clients, hoping it will save our readers a great deal of time and effort.
Open-source Webmail solutions for enterprise, teams, and individuals
1- MailPile
MilePile is a lightweight webmail app, built on top of Python, JavaScript, HTML5. It is licensed and released as an open-source AGPLv3.

MilePile features mail search, archiving, OpenPGP signatures encryption,  favorite messages' manager, spam manager, tags, folders and more.
The software does not require a highly sophisticated server to run, a $5 droplet from DigitalOcean will do.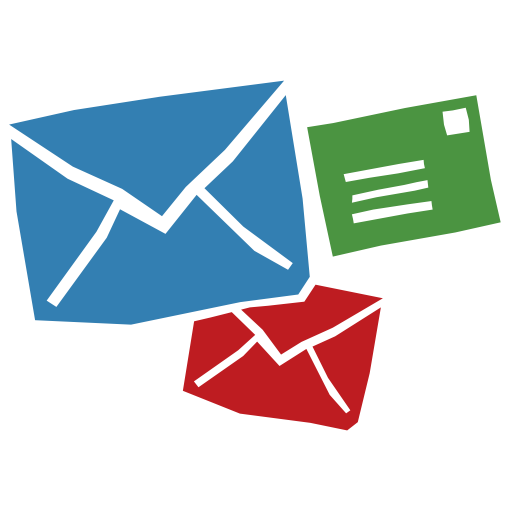 2- Squirrelmail
SquirrelMail is a PHP-based (PHP 5.4, 5.5) webmail app for lightweight servers. It is a modular system which has a dozen of plugins and extensions.
SquirrelMail supports IMAP and SMTP protocols, and does not require JavaScript to render HTML pages or HTML message. It also supports mail attachments, MIME, spam messages filter, messages highlighting, address books, and offers folders support.
The web app features a simple user-interface which does not look fancy, but it will do.
Unfortunately, the message box or editor does not have a WYSIWYG editor.
Do not judge the book by its cover, SquirrelMail may look simple, but it has an arsenal of plugins that extend its functionalities.

3- RoundCube
RoundCube is a features-rich IMAP webmail app with a multilingual support and a responsive interface.
With RoundCube you have a dynamic reactive responsive web app with drag-and-drop, spell checking, and dashboard a like control.
RoundCube features LDAP connection, address book management, IDNA and SMTPUTF8 support, share/ global IMAP folders, import/ export options, threaded message listing and more.
For security, RoundCube offers an access control list (ACL) management, XSS attack protection and PGP encryption support.
4- SOGo
SOGo is an open-source groupware with a powerful webmail client and integration support for enterprise solutions and protocols.
SOGo offers a Microsoft Outlook and ActiveSync integration, Apple iOS and Android data sync, CalDav sync and more.
Enterprise, small and medium-sized companies can benefit greatly from SOGo. It is not just because it is open-source, but because it has been battle tested in dozens of enterprise around the world, and it is packed by a strong community of developers and pro-users.
5- CuttleFish
CuttleFish is a lightweight  open-source transactional email services solution for individuals and teams. It offers a simple yet a powerful interface, real-time analytics and a developer-friendly API.
CuttleFish supports TEXT, HTML, and media rich email messages. It also features an informative dashboard.
6- RainLoop
RainLoop is a web-based email client which does not require database setup. It has a full support for IMAP and SMTP protocols with SSL/ STARTTLS support.
It offers several interface customization features which include colors, background, style and themes.
RainLoop integrates seamlessly with Google, Facebook, Twitter and Dropbox. It features a messages' folder management, media-rich email rendering, advanced attachment management, keyboard shortcuts, multiple email accounts manager, and more.
With extensions, admin users can extend RainLoop functionalities through the system admin panel.

7- PinBox
PinBox is a self-hosted webmail client inspired by Google Inbox. It is built with Go programming language and still in active development.
Currently, it supports IMAP, and it is released under GPL-3.0 license.
8- Horde
Horde is an open-source groupware solution for teams and communities. It offers a webmail edition, a responsive interface and customizable dashboard.
The Horde Email Platform is consisting of
IMP; a webmail for IMAP or POP3 mailboxes, with support of MIME types, contact, calendars, tasks, notes and more.
Ingo; is an email filter manager.
Sork; a collection of Horde module for email management.
Keep in mind, it is a full suite for team collaboration for enterprise.

9- Cypht
Cypht is a lightweight fancy IMAP and SMTP client. It is built with PHP and JavaScript and released as an open-source project under GPLv2.
Cypht offers a clean interface, HTML message rendering support, set of modules for IMAP, SMTP, LDAP, contacts, a GitHub and WordPress integration and advanced session management.
It also features, combined email boxes, messages search, Markdown message rendering,
It is an affordable solution for individuals, small teams, communities and small companies as it does not require much to install and run.
10- AfterLogic Webmail Lite
AfterLogic Webmail Lite is the open-source edition of a pro webmail app. It is an IMAP client with a well-organized and clean minimal interface.
Users can login with third-party services like Google, Facebook, Dropbox and other service. It is a modular system with API that developers can use to create their extensions and plugins.
It features OpenPGP encryption, multiple languages support for more than 30 languages and RTL (Right-to-Left) languages support for Arabic, Hebrew and Farsi,
AfterLogic Webmail Lite is released under dual license: AGPL and a commercial license on request.

11- MailSlurper
MailSlurper is a free Libre mail server and SMTP webmail client created by Adam Presley.
It features advanced messages organization, messages search and filtering by subject, body, sender, and/or recipient, attachment manager, SSL support and multiple user support.
12- Isotope Mail Client
Isotope webmail client is a microservice0-based open-source app for light use. It is easy to install and deploy with docker also it does not require any database setup.
Isotope features drag-and-drop message control, embedded messages and attachment renderer support, message folders, browser notification, rich text messages, email addresses auto-complete, and multi-languages interface (currently: English, Spanish and Deutsch).
Isotope uses ReactJS and Redux with several libraries like TinyMCE WYSIWYG editor. It uses Spring framework for the backend.
13-  Fiji Webmail
Fiji Webmail is an open-soure webmail client for IMAP4 protocol. It includes threaded email display, custom labels, tags and folders, address book manager, calendar and tasks support.
Fiji Webmail is built on top of PHP Zend framework.
14- Mailur
Mailur is a Libre lightweight web-based mail client inspired by Gmail.
It does not have folder support, instead it offers multiple tags and labels, manually linking threads, Markdown messages editor, split pane view.
Mailur is released under GPLv3.0.
15- Libremail
Libremail is a fairly new open-source webmail client with a Kanban-style interface.
It is powered by an SQL syncing engine and a JavaScript-free HTML email renderer.
Final Note
Here we listed some of our collection of webmail clients for our readers, hoping this list will be useful for them to choose the right software.
However, we still have about 10 solutions we didn't add here as they are abandoned or still under development, but we are planning to add them here, so stay tuned.
If you know of any other open-source webmail software that we missed adding it here, please send it to us, and we will gladly add it.