Captura is a free and open-source app that allows users to capture their screens, webcams, audio, cursors, mouse clicks, and keystrokes. It is an ideal tool for creating tutorial videos, recording gameplays, and capturing presentations. The app offers a range of customization options, allowing users to adjust video quality, frame rate, and audio settings.
In addition, Captura lets users add text, shapes, and highlights to their recordings to create more engaging content. With its user-friendly interface and comprehensive features, Captura is an excellent choice for anyone looking to capture and record their computer screen.
Features
Take ScreenShots
Capture ScreenCasts (Avi/Gif/Mp4)
Capture with/without Mouse Cursor
Capture Specific Regions, Screens or Windows
Capture Mouse Clicks or Keystrokes
Mix Audio recorded from Microphone and Speaker Output
Capture from WebCam.
Can be used from Command-line (BETA).
Available in multiple languages
Configurable Hotkeys

License
The project is a free and open-source that is released under the MIT license.
Resources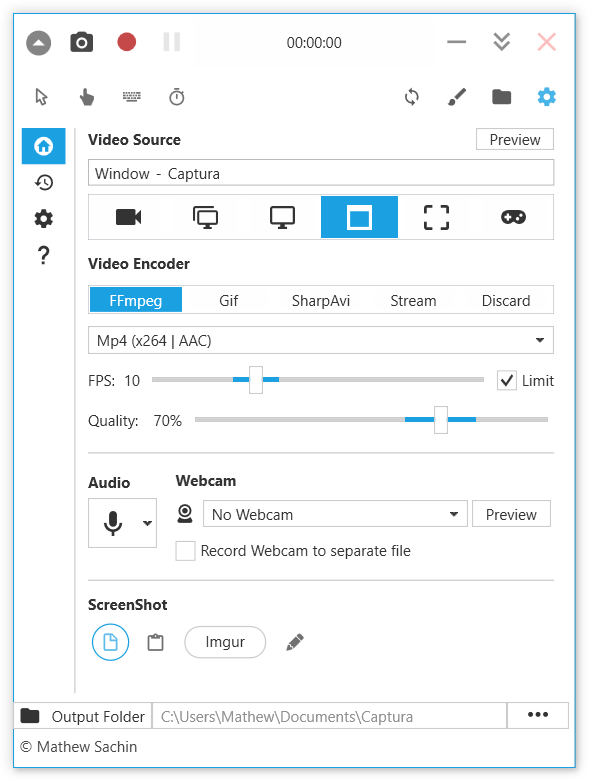 Related Articles in tools