Building a security surveillance system for home or business security, often cost a large sum of money, that include hardware, software, setup, and maintenance.
Security surveillance software solutions like CCTV systems, IP camera monitoring programs, DVR apps and NVR apps, are regularly commercial programs. Which means they cost money for subscription or buying a version that you need to pay more to upgrade or renewing the license.
As they vary in price and features, we put together open source and free alternatives to setup your security system without the need to worry about license or vendor lock-in.
Here, in this list we offer you the best open-source and free solution that can help you use old USB cameras, even your old mobile phone camera to setup a strong surveillance system.
If you know your way around Raspberry Pi and you prefer to do it yourself "DIY", we have another list ready for you: 16 Open-source Projects to Build a CCTV System With Raspberry Pi.
In this list you can find several systems that support motion detection, alarm, mobile monitoring, and more.
Open source and free CCTV / IP Camera systems
1- EZVidoo
EZVidoo is a free CCTV surveillance software for Windows, Linux, and Raspberry Pi. It supports IP Cameras by default, local USB cams, and Camera Audios.
EZVidoo also supports numerous sensor types as motion, audio, object, face, and person sensors.
By default, it offers a recording support on 24/7 basic, and features, alerts, notifications and mobile access.

2-  IP Camera Viewer
The IP Camera Viewer is a free Windows software that supports almost all IP camera models, USB cameras, and offers a full control on stream views, camera layouts, video/ audio recording, and automated backup.
With the IP Camera Viewer app, you can control and view up to 4 camera feeds simultaneously.  Get a live preview from multiple cameras with this light-weight application.  IP Camera Viewer's centralized camera and layout management allows you to view your cameras from multiple remote locations on a single screen.  You can change the arrangement and preview layout of the cameras, for your security needs.
You can also customize the live preview, the camera configuration, and export/ import camera settings.
This free IP camera viewer is equipped with a host of advanced features to take advantage of. You will be able to listen to live audio from any webcams within the network. Other IP cameras can be identified and the orientation of live feeds can be adjusted when necessary. If a connection is dropped it will automatically attempt to refresh and reconnect. Viewing angles of up to 360 degrees can be obtained, and multiple monitors can be viewed simultaneously.
However, It is important to note that the program does not record video nor have a motion detection option.


3- Security Eye
Security Eye software is another free surveillance program for Windows, that supports motion detection, video recording, video recording, and image capture.
It can be used for home security, baby and children surveillance, pet monitoring, and business monitoring.
The app works on older Windows version starting from Windows XP, Vista, 7, 8, 8.1, 10.
4- Shinobi
Shinobi is a feature-rich enterprise-grade security solution that supports recording, real-time video surveillance, and motion detection.
Shinobi is an ideal solution for small teams, baby monitoring, pet monitoring, and home security. The community edition is free, while Shinobi Pro offers more features for enterprise and sold as a commercial solution.
The Shinobi system can be installed using Docker or even on a Raspberry Pi 4 or Zero. It can also be installed on Ubuntu, CentOS, and macOS.

5- ZoneMinder
ZoneMinder is a free open-source CCTV solution for home and business security. It offers mobile and desktop applications.
ZoneMinder works with all modern CCTV cameras, and it is an easy-to-install center, and offers API for integration with other software and programs as ERP solutions.
It is also a scalable NVR/DVR system that can be used with many devices, programs, and file formats.
6- iSpy
iSpy is a complete surveillance solution that supports IP cameras, ONVIF devices, local USB cameras, and wide range of sensors.
It supports GPU recording, in raw and encoded formats, and offers integration with many services and programs.
iSpy can be used in home security, wildlife watching, theft prevention and business security monitoring.
It allows users to have remote access over SSL with zero router configuration.

7- Home Eye
Home Eye is a cost-effective free camera surveillance app for advanced home security. It makes use of old tabs and mobile photos and turn them into a monitoring solution.
It supports motion detection, incident photo capture, built-in siren and alarming feature, and cross-platform agents.
Home Eye app is available for Windows and Android devices.
8- Bluecherry
Bluecherry is a Linux video surveillance system for Debian, Ubuntu, and CentOS systems. It supports numerous IP cameras models, GPU recording, ONVIF and motion detection.
With Bluecherry web view you can access and control your systems, recording, camera monitoring from Linux, Windows, macOS, and mobile.
Bluecherry supports multiple user and user groups with advanced ACL, offers a cross-platform clients, and has a vast community of users as it is released as an open-source project.
9- ContaCam
The ContaCam app is a Video Surveillance and Live Webcam software for Windows is extremely easy on system resources, and does not contain unnecessary bloat. It is fast, light, and versatile enough to meet all your security needs while still being very user-friendly and able to run on even the most moderate systems.
It works seamlessly on Windows systems from Windows 7 to the newest Windows 11.
It supports recording, motion detection, manual recording, Webcams and USB cams, and offers a daily summary and recording with video creation option.
Unlike a good deal of other similar software, ContaCam supports audio recording for USB webcams, RTSP IP cameras, and comes with a multilingual interface.
10- SecureCam
SecureCam is a video surveillance for Windows platform (for now) with nice GUI. It supports multiple camera and video file inputs. Detects motion in input video using fast algorithms. Alarm notification is provided by e-mail, alarm sound and video recording.
It works for Windows XP, Vista, 7, 8, 8.1, 10 and 11.
11- Dolphin-DVR-Pro
Dolphin DVR Recovery Pro comes in a free and commercial edition to setup, manage security surveillance systems for business and homes.
While the pro commercial version is expensive, the free version has dozens of cool features that can run a complete surveillance workflow, without the need to buy the pro one.
Features
Support 93 Video Surveillance Systems Brands, 30 digital camera systems and 33 video recorder system;
Support video recovery from unknown/non-listed digital cameras and video recorders, that means users can try to recover any digital cameras and video recorders by Dolphin unique video recovery solution only if the videos are not overwritten;
Support E01, DD Raw, IMG and other types of image files;
Recover deleted videos, formatted videos and lost videos due to video surveillance devices;
Faster software upgrade to add new Surveillance Systems for video recovery;
Higher success rate of recovering and restructuring fragmented video files;
Detailed report on the case;
Easy channel and dates file directory display and recovery;
Smart and new technology to recognize the video and audio frames
Easy video search by dates and time to find the videos to recover;
Easy anti-interruption design during video recovery process.

12- CamDesk
CamDesk is a free, open source, desktop webcam widget, that was created as a home surveillance application. Although others have used it for demonstrations even with CamStudio, and QuickTime Player for screencasting.
CamDesk offers an all-time desktop widget viewer, toggle topmost, full-screen mode, and a snapshot option.
Although, the project is still getting active weekly downloads, it is abandoned by the author as the last release was in 2016.
CamDesk is available for macOS, Linux, and Windows.

13- Frigate
Frigate is an open source NVR built around real-time AI object detection. All processing is performed locally on your own hardware, and your camera feeds never leave your home.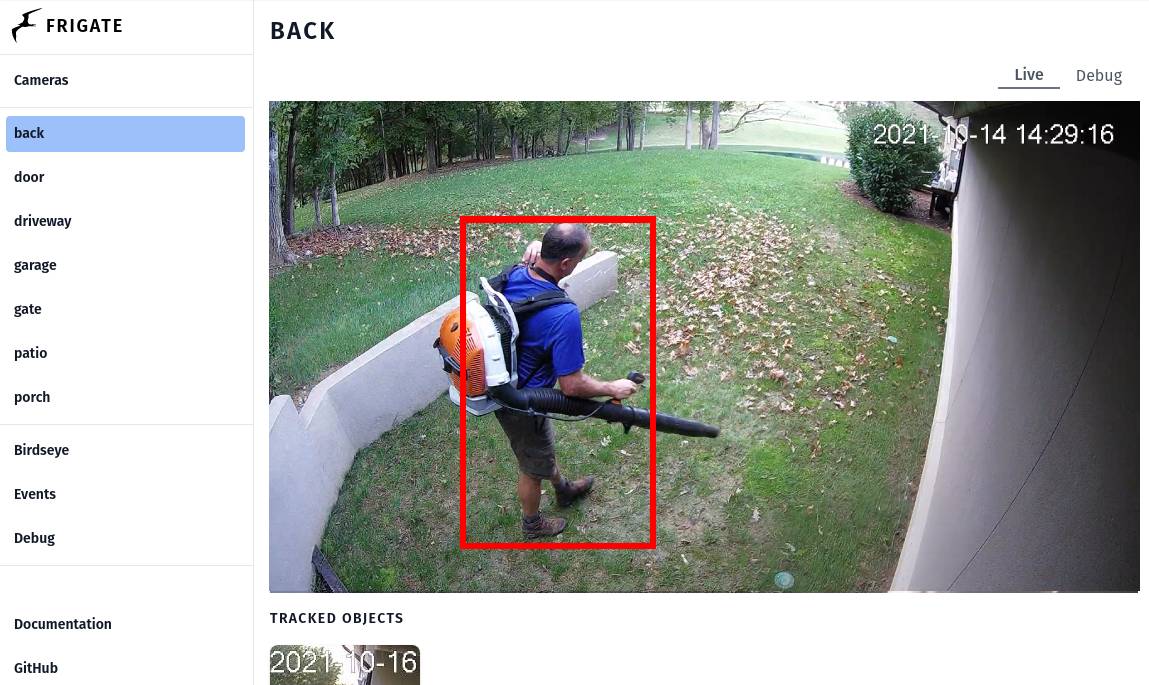 Wrapping up
Open source/ free CCTV security systems can save you a great deal of time, effort, and money. However, they require some knowledge to setup, configure, and make them ready to use.
If you know of any other open-source or free CCTV system that we did not mention here, let us know.
Our old list:
Related Articles in security